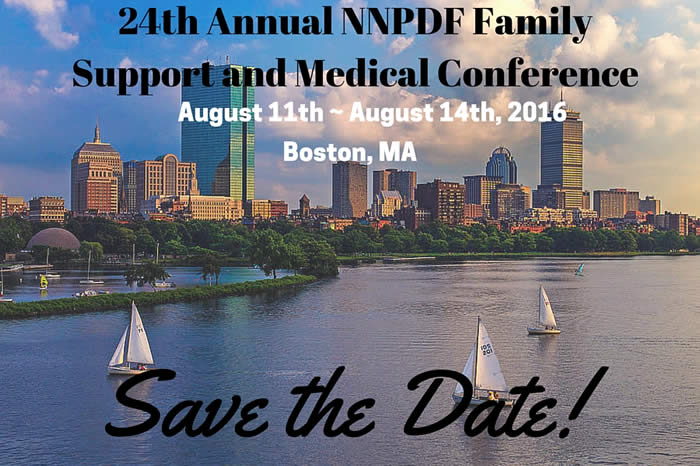 The NNPDF is excited to announce that the 24th Annual Family Support & Medical Conference will be held in Boston, Massachusetts on August 11-14, 2016.
Specific details associated with this summer 2016 event are being finalized and will be posted as soon as they become available!
For now, please pencil in these dates on your summer calendar ~ and ~ we hope to see you all there!