The NNPDF would like to remind the NPD community that Genzyme's Expression of Hope III (EOH) program is still open for submissions.
It is EASY to take part ~ sharing your artwork through this program is an excellent way to help raise AWARENESS into NPD ~ as the artwork will be travelling around the WORLD as a gallery!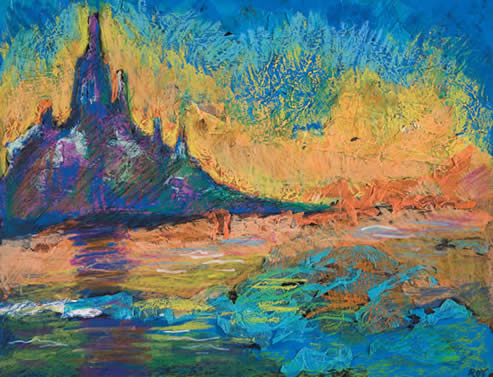 Expression of Hope 2009
Condition
: Niemann-Pick Disease
Artist Statement
: "During the week I am often found delving into the realms of art, music, radio, textiles, traveling and cinema. At present I'm working on a couple of mixed media projects, one of which I have just completed. I feel my interpretation of Monet's "San Giorgeio Maggiore at Sunset" using paint, pastel and tissue portrays the ultimate sunset with the enhanced use of colour and texture."